Your new business management tool
in production on January 1st, 2021!
The best ERP solution, tailored to your specific needs:
how to set it up?
Let's get in touch and plan a production start on January 1st, 2021!
Choosing the right time to change the ERP system is not always an easy exercise.
Often, we look for months or years for the right context and the right system.

The objective is to have the necessary tools to make the right choice
at the right time…
SaPolaris SA is specialized in the implementation of computerized management systems (ERP) for companies of all sizes.

SaPolaris does not sell ERP solutions, but offers the experience of tens of years of projects in this field.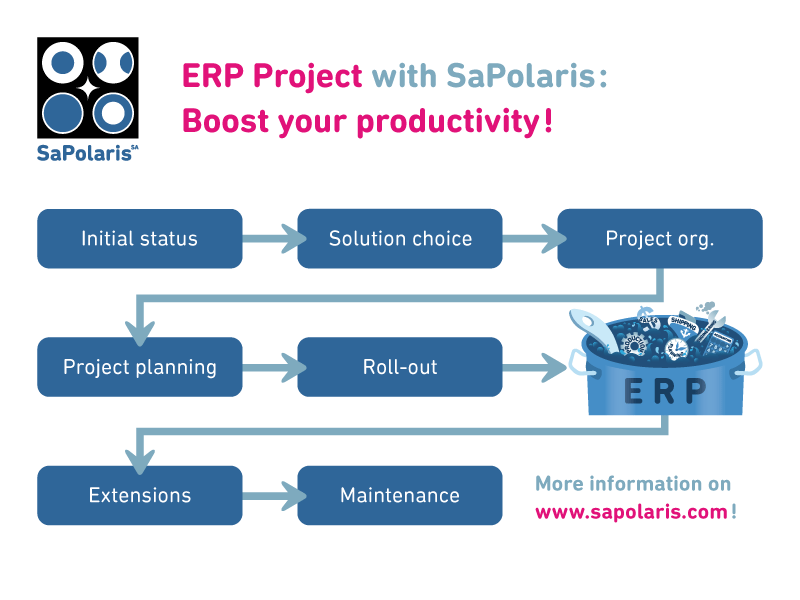 Working with SaPolaris means making sure you anticipate risks and identify opportunities for your project.

So you realize a change of ERP in the best possible conditions, while remaining focused on the essentials: your business.