Marketing campaign kit
Your advertising campaign with SaPolaris !
---
Technical tools and creation: this is the unique package offered by SaPolaris for integrated advertising campaigns based on the following loop: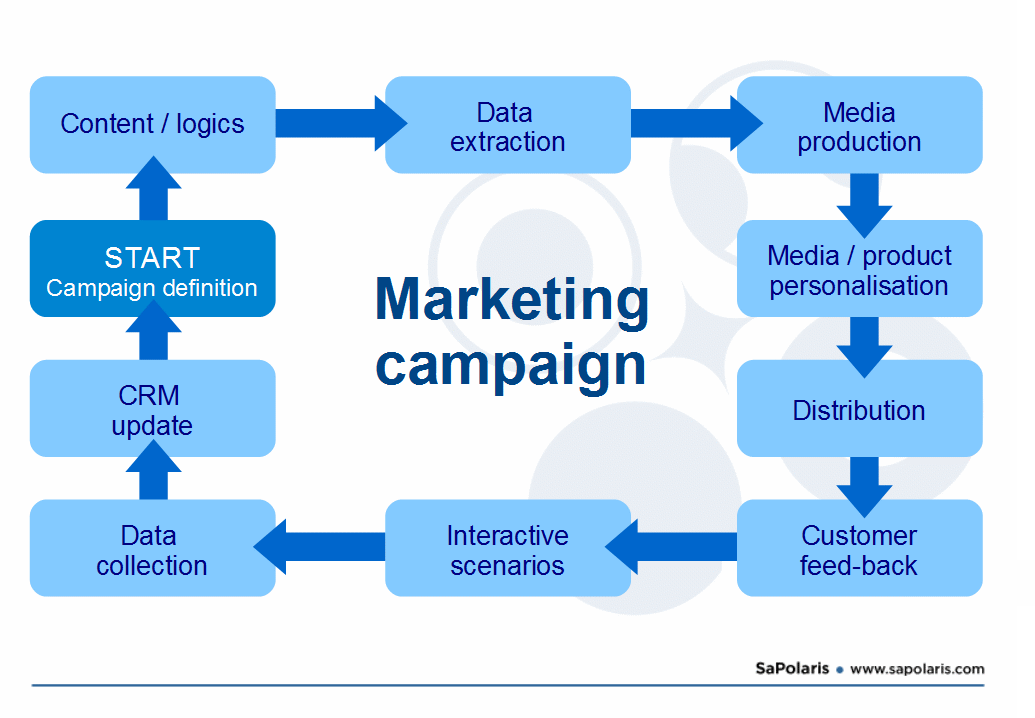 We are involved at every stage of the campaign to enable the best possible automatisation.

We use the existing tools when they are sufficient, or we supplement the existing infrastructure to produce complete and effective campaigns (data extraction, indexing, CRM, ERP, QR and Web 2.0 interactivity for example).

This type of offer is aimed at companies that want to activate their network of customers in a customized and regular manner. This improves measurably the quality of their image in the market.
Interested? Then not a minute to lose!
Contact us and let's talk about the future…